Hillocks Gallery
Christmas at Hillocks
Below are pictures of the children enjoying Christmas at Hillocks.  We hope you enjoying looking at them.
F2 Children
Below are photos of our F2 children before they did their Christmas performance which was brilliant!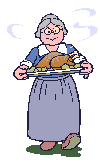 15th December 2016
Today we have our Christmas Dinner.  Click on the slide show below and you can see us all enjoying our dinner.  Also today was the last Xmas dinner our Cook – Lynne Minett would be cooking as she retires on Tuesday.  You can see Ms Regan giving her a leaving gift and wishing her all the best

15th December 2016
We also had our Christingle today which was lovely. There are a few pictures below for you to look at.

16th December 2016
Today was our Christmas Fayre which was brilliant.  Thank you to our PTA for organising this and we raised over £1000 towards our laptop fund.  Mr Gascoyne volunteered to be foamed!!! As you can imagine there was a very large cue of children to do this.  Pictures of the 'Foamed Mr G' below!
Santas Grotto
19th December 2016
Today KS1 had their Christmas Party.  We have put some pictures below of them playing party games in our Sports Hall and having a lovely time.