Class Pages
Will You Read Me a Story?
Welcome back to the summer term. We cannot wait for you to see what we will be getting up to and all the learning that we will be doing!
Our new topic is called 'Will You Read Me a Story?' where we will be learning all about traditional tales. Please read the newsletter below (click the frog!) for information about our learning journey and also ways you can support your child at home.
As always, please come and see us if you have any questions.
SWIMMING CLASS 1-2KM
We will be starting swimming after the Easter Holidays – 23rd April.  Please see letter below.
WE ACHIEVED OUR SILVER SCHOOL GAMES AWARD
WELL DONE HILLOCKS!!!
Silver Award Press Release 2017-18
ANIMAL ROAD SHOW AT HILLOCKS!
Down on the Farm
We are really enjoying our new topic of, 'Do Cows Drink Milk?' We have had a visit from a goat, built farms and are looking forward to our next book, Jack and the Beanstalk.'
We will then be joined by our very own class pets; some fluffy chicks will be arriving for us to look after so prepare for lots of photos!
Thank you for all your support as always and we look forward to showing you all our learning very soon.
Click the image below to access our most up to date F2 newsletter.
MIGHTY METALS LAUNCH DAY!
KS1 Class Carnival!
On Friday 30th November KS1 took part in their very own Class Carnival! We created our own headdresses and musical instruments in preparation.  Everyone had chance to parade around, showing off their wonderful headdresses before we all played our instruments together, finding the beat within different pieces of traditional Brazilian music. Finally, we learnt some basic Salsa moves and had a go at dancing the Salsa to the music. We had lots of fun together celebrating our topic, Rio De Vida!
Welcome to Class 3SW
Our Class Teacher Mrs Houghton is currently on maternity leave but is returning to us just before Christmas.
We currently have Mr Britton teaching us on Monday, Tuesday and Wednesday and Mrs Challinor on Thursday and Friday.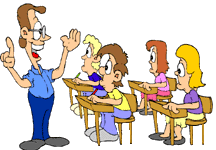 I AM WARRIOR! YEAR 3/4
'I am Warrior' is our Cornerstones topic for this half-term!
NC topics: Romans; Roman Britain; Invaders and settlers; Celts
Aim: ' To develop children's knowledge of the Romans and Celts with our pre-planned and comprehensively resourced history project, I am Warrior! Our high-quality teaching resources help children learn about and compare the two cultures and warfare tactics, understand chronology, and study key individuals.'
Subject focus: History
Also covered: Art and design; Design and technology; Geography; Mathematics; Physical education; PSHE.
Forest School