Class Pages
MIGHTY METALS LAUNCH DAY!
KS1 Class Carnival!
On Friday 30th November KS1 took part in their very own Class Carnival! We created our own headdresses and musical instruments in preparation.  Everyone had chance to parade around, showing off their wonderful headdresses before we all played our instruments together, finding the beat within different pieces of traditional Brazilian music. Finally, we learnt some basic Salsa moves and had a go at dancing the Salsa to the music. We had lots of fun together celebrating our topic, Rio De Vida!
Welcome to Class 3SW
Our Class Teacher Mrs Houghton is currently on maternity leave but is returning to us just before Christmas.
We currently have Mr Britton teaching us on Monday, Tuesday and Wednesday and Mrs Challinor on Thursday and Friday.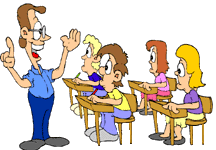 I AM WARRIOR! YEAR 3/4
'I am Warrior' is our Cornerstones topic for this half-term!
NC topics: Romans; Roman Britain; Invaders and settlers; Celts
Aim: ' To develop children's knowledge of the Romans and Celts with our pre-planned and comprehensively resourced history project, I am Warrior! Our high-quality teaching resources help children learn about and compare the two cultures and warfare tactics, understand chronology, and study key individuals.'
Subject focus: History
Also covered: Art and design; Design and technology; Geography; Mathematics; Physical education; PSHE.
Forest School
NURSERY IMPORTANT DATES
Friday 23rd November – Christmas Fayre at 2pm.  The afternoon nursery will be closed on that day, but afternoon children are invited to attend the morning session, 8.45 – 11.45am.   F1 are making Reindeer Food and Elf Snot to sell at the Fayre.
Wednesday 28th November – Outing to B & Q.  We are planning to walk to B & Q to go and see the Christmas decorations and buy a tree for the classroom.  We will be sending a letter with more details.
Friday 14th December – F1 performance and Christmas jumper day.  We will be sending a letter with more details.
Thursday 20th December – F1 Christmas party.  This will be held in the afternoon at 1pm – 3pm.  Morning nursery will be closed.
Tuesday 18th December – afternoon session will start at 1pm on this day.
Friday 21st December – Last Day
ANTI-BULLYING WEEK
ROMAN LAUNCH DAY 3.11.18
Year 3/4 had such a memorable day to launch their new topic 'I am Warrior'. Take a look at some of our photos.
The children thoroughly enjoyed dressing up as Romans and taking part in fun activities: making Roman mosaic tiles; baking pizza muffins; designing their own shields; making a laurel wreath; and role playing a Roman battle against the Celts.
OUR REMEMBRANCE DISPLAY